I am a great believer in two principles:
1. Be positive.
2. If you can't think of anything nice to say, don't say anything.
So, generally, if #1 fails you, you can resort to silence. Unless you can't.
When somebody asks you directly "WHAT DO YOU THINK?" there is no time, or wiggle room.
I was pushed for an opinion this morning. I can't think of anything nice to say and I can only put off the reply for so long.
If you are an expert at this positive stuff, I commend you. I do quite well most of the time, but when I fail I truly fail. And I won't lie. I will not tell somebody that a thing looks great if I hate it. That seems to me to be so very wrong, I just won't do it. I try, hard, to find something positive to say.
After all, if I don't like the style, I can say nice things about the colour, or vice versa.
But what if I hate everything about it?
The problem comes therefore, when your non-answer speaks volumes. When, in fact, your failure to say anything is really loud.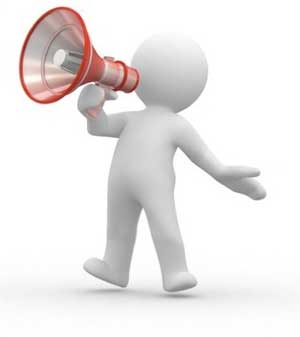 Don't tell me you've never been in that situation, because I don't believe you.
The extra problem is, I can take it. If you say to me "Well, I wouldn't wear it personally" or "It's not to my tastes, but..." I am fine. In fact if you say "YEUK" I don't care. Most people know they can say "YEUK" to me, so sometimes they do. This is a good thing.
But not everyone is like that. Their feelings get hurt EVEN if you say "Well, it's not really my kind of thing..." That much is enough to crumple them. And yet, these are the very people who prod and poke and seek opinions.
GAH.
There will be no link here. I'm pretty sure the person concerned doesn't read my blog, but I'm not taking any chances. I really do care about the feelings of others, I just don't know how to preserve them.